Testimonials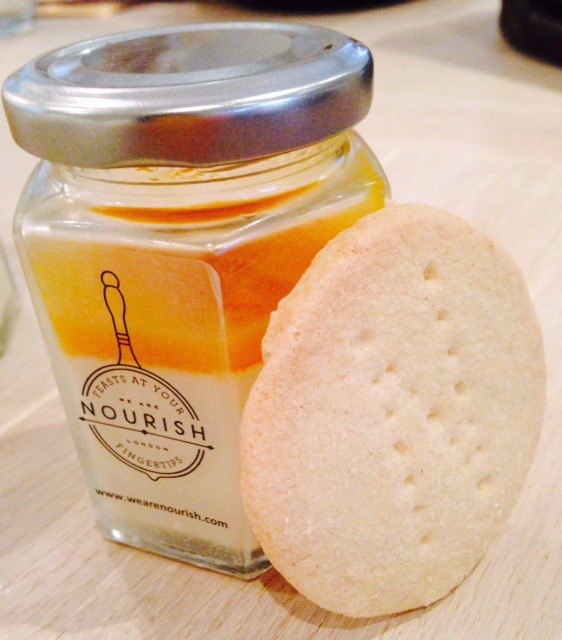 "One cannot think well, love well, sleep well, if one has not dined well." Virginia Woolf
Nourish were brilliant in every way at our second child's Christening. Kit and her team took the stress out of the day, all details covered, fulfilled and delivered to incredible levels above any expectations we had. The food was the talk of the day - simply delicious! All food presentation was stunning and the service outstanding with well trained and smiley staff. They prepared everything in our kitchen and left the house totally spotless. Thank you for making our day so special.
Nina Winkworth, Godalming, Surrey
We are Nourish have organised and catered for a number of events we have held as High Sheriff of Hertfordshire. At all times Kit has been reliable and professional, cooking and serving delicious food and organising staff to prepare, serve and clear up. It has meant that Kate and I can enjoy events without the stress that it might have involved. We cannot recommend Kit Keyser and Nourish enough.
William Hobhouse - High Sheriff of Hertfordshire
Lunch on Friday was a triumph - everyone loved the food, and we loved being so relaxed, and actually enjoying ourselves. You did a wonderful job, and appeared so relaxed throughout - thank you so much. If any similar occasions loom, our thoughts will turn straight to you!
Claire and Nicholas - Islington, London
We could not have been more thrilled with our "We Are Nourish" first experience. Having two young children, hosting a dinner party was made SO much easier given my time restraints. The food was delivered at a time of my choice and was absolutely delicious – my only complaint was that I wasn't able to take the credit for the cooking when everyone was complimenting the food! We will 100% be using them again, couldn't fault the experience.
Lucy Kelly, Fulham
We used Nourish for a weekend party to take down to the Isle of Wight and were thrilled with the service. They provided food for lunch and dinner two days in a row including cheese souffles and beef stroganoff. The real highlight was the pulled pork that we had for Sunday lunch - everyone commented on it. The helpings are unbelievably generous which meant we had enough leftover the following week despite children tucking in as well. It was amazing and such good value - miles better and easier than shopping and cooking it all myself. I would definitely use Nourish again, especially as it is prepared and packed completely ready to go with great instructions - even the veg is prepped which makes entertaining a complete breeze.
Alice Lunn, Battersea
I ordered food for a Saturday night "Hen party" supper and as the host it really took the pressure off, meant I could enjoy the weekend and still know that everyone would be well fed. Kit was so brilliant in helping me plan the menu and giving ideas. I loved how the food had been packaged and how easy it was to follow the instructions. We had the slow cooked lamb which was absolutely delicious and there was more than enough food for us all. I can't recommend We Are Nourish enough, thank you so much!
Emma Bell, Fulham
Nourish catered for our Christening (canapes for c. 30 people) and everyone commented on how delicious it was, there was nothing left at the end as people could not stop eating!! I highly recommend the duck wraps and the brownies, not sure you can beat them. Kit was a delight to work with from start to finish by helping us chose the Menu to making sure the kitchen was tidy at the end of the day. I will 1000% be using them again and highly recommend their services.
Chloe Duckworth, Battersea