About Us
Kit's Story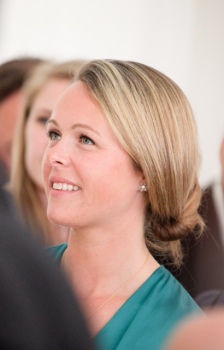 I grew up on a busy working farm and cooking became second nature to me at a very young age mainly due to my parent's farmhouse B&B. My passion for adventure, creativity and food has taken me around the world from cooking in Provence to teaching in South Africa. I went on to spend three years in the Kenyan bush where I managed the very high-end safari lodge, Loisaba Wilderness. At Loisaba I had the opportunity to work along side some of the finest African cooks, aswell as the resident genet cat, family of mongoose and even a leopard finishing up scraps! This gave me some treasured time to create new recipes, menus and share with guests on a daily bases who expected only the best!
Eleven years ago, aged 29, I was diagnosed with Relapsing Remitting Multiple Sclerosis and this was a major catalyst in setting up Nourish. MS has had a devastating effect on my life, as well as those closest to me. Although living with this chronic condition can be incredibly tough, through the healing process I have a newfound respect for nutrition, feeling first-hand what a massive part it can play on well-being on a daily basis. Combined this with some steely determination, exercise and my love of cooking, this has formed the basis to my recovery and an exciting future that was inevitably going to involve food!
Nourish is born
Whilst researching new ingredients, food combinations, healthy diets and styles, I made a few changes to the cooking process to create heatlhy, yet delicious tasting dishes without relying upon the traditional gluten and dairy loaded ingredients. These cooking sessions for my friends and family formed the roots from which Nourish was born.
Jamie, my husband, a very established chef in his own right, has joined the team as Head Chef & Director. With his wealth of experience, expertise and shared love of food, local produce and culinary skills, Nourish is set for big things and we are both extremely excited!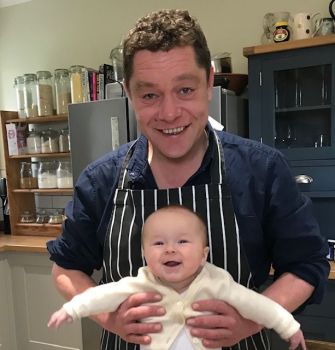 Nourish Philosophy
The pinnacle of our love for cooking stems from entertaining people. We think food is one of the most precious things in life and is best enjoyed and shared with the people you love. We relish the buzz and challenge of preparing for a large drinks or dinner party, but are fully aware that this is a dread for many, so part of the ethos behind Nourish is to give people who don't have the time or passion for cooking, a way of buying healthy yet delicious feasts for their party. Feasts which just need to be cooked and served; no stirring, chopping, stress involved, leaving the hosts to enjoy entertaining with great food too (which they can pass off as their own culinary delights.... shhh no one needs know!)
So this is what we are aiming to do with Nourish; by pouring our passion for food into creating delicious feasts. We are committed to always providing healthy options, wherever possible, to ensure the dishes are gluten free whilst never compromising on flavour. Let's face it... everyone derserves an occasional treat!